Creating huge sand drawings to be erased by the?tide?- Absolutely astonishing! Hours and hours of work put into these incredible drawings, only to willingly allow them to be wiped away.
Bill Cosby's distinction between mothers and grandmothers.
Pirate Skull Knocker – I would love to have this on my front door. Jen…not so much.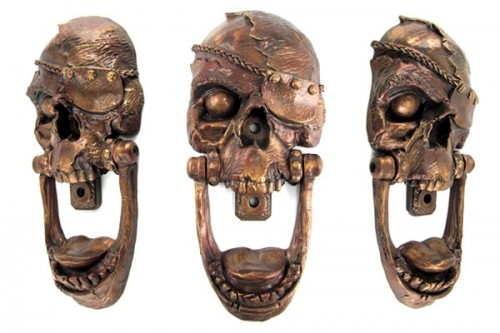 Dominoes Solution For Noiseless Electric Scooters – The problem with electric scooters is that they don't make any noise, which is dangerous in traffic. Dominoes came up with an ingenious solution.
The man who can't stop laughing – Make sure you turn on the Closed Captions for the translations! This is very funny and very strange. He had an operation and when he woke up he couldn't stop laughing.
Want A Free Book?!?
We'd love to give you the book Praying The Promises for free! It will walk you through God's promises and how to pray them. Just sign up below to get your copy IMMEDIATELY! It's like Christmas!